News
Chemical Compatibility Chart - Plastic Materials
06/02/2014
Chemical Compatibility Chart - Plastic Materials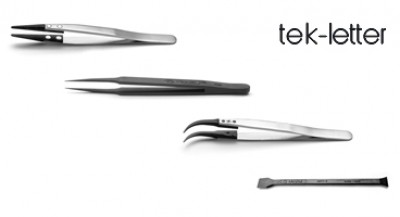 To develop the right tool for the right application has always been a key commitment for Ideal-tek since its foundation.
Ideal-tek plastic materials always meet different applications for different industries requirements.
Plastic Tips Tweezers
,
Plastic Replaceable Tips Tweezers
,
Plastic Tweezers
as well as the
Probes
, are made of various plastic materials named CF, CP, LC, SV, DG.
The following simple tool will help you to choose the right material easily, verifying the effect it would have under a certain chemical.
=> Chemical Compatibility Chart - PDF
Using the excel version you can filter one or more chemicals and see how the different plastic materials react.
Above charts are available on our website.