News
How to Mantain your Ideal-tek Cutters & Pliers
27/05/2016
How to Mantain your Ideal-tek Cutters & Pliers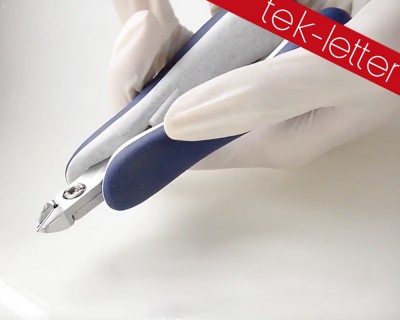 Ideal-tek Cutters & Pliers are made from high quality ball bearing steel (45 HRC for pliers and 63 HRC for cutters). This material is susceptible to environmental extremes such as high humidity as well as oily or sweaty hands. Soldering fluxes and solvents may also react with tool surfaces.
Ideal-tek Cutters and Pliers are supplied with a tool desiccant pouch to prevent corrosion or surface rust. Ideal-tek recommends that you store your tools with the desiccant pouch. This is especially important in a non-controlled environment.
It is recommended that tools be periodically lubricated. Ideal-tek recommends a Medicinal white Oil (PARAFFIN OIL PERLIQUIDUM 20 PH.EUR) for its lubricant and corrosion preventive qualities. In addition, it's FDA approved for use in Medical Device facilities.
Should surface corrosion appear on a tool, remove it with 400-grit sandpaper and oil the tool as you can see in
Ideal-tek Tutorial video
.